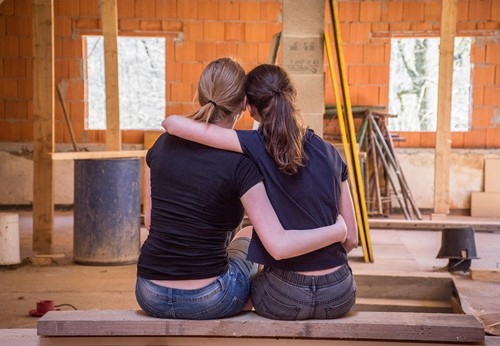 While avid travelers often have a bucket list of all the places they want to visit throughout their lifetime, devoted homeowners often have a continuous list of projects that they want to complete. When it comes time to tackle a new project, it's often difficult to decide which one comes next.
Here are a few pointers that can help you prioritize:
Determine Needs Versus Wants
You probably have a mix of prospective projects on your list, ranging from necessary updates to cosmetic improvements. As you think about the next project that you want to tackle in your home, you will want to evaluate the current condition of your property. Any updates, upgrades or renovation projects that will address a safety issue inside your home should be taken care of first. You should also never ignore a structural issue in favor of a nonessential update.
Establish a Budget for Your Next Project
Money should also play an integral role in your decision-making process. You should identify how much you can spend on your next home improvement project, and then narrow down your options based on what you can complete within that budget. If you find you need to save longer to tackle a major renovation project, come up with a savings plan that allows you to complete both short-term and long-term home improvement projects.
Consider the Current Season
Timing is everything with home improvement. If you are thinking about starting a project during the fall or early winter months, focus on interior projects you will be able to fully enjoy once they are complete. In the spring or summer, you can prioritize those outdoor projects, such as new siding, a new roof or a new patio.
Keep ROI in Mind
If you still have a couple of projects that you are deciding between, you can make the final selection based on the return on your investment. Projects with a higher ROI should be completed before others.
It certainly can be difficult to decide between that gorgeous kitchen renovation or the complete bathroom remodel, but you won't regret taking the time you need to make the best decision for your household right now. Once you make your final decision, you can focus your time and energy on checking off another project from your list.